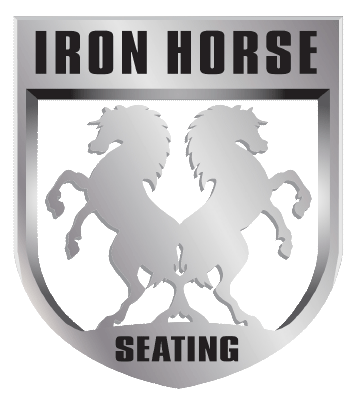 Seats available from the Iron Horse range.
Iron Horse Seating - manufacturing high-quality seating solutions. All Iron Horse Seating chairs have an ergonomic design specifically crafted for intensive use environments. Using premium materials and components to provide a beautiful seat that will endure the rigors of even the toughest workplace environment.
Their selection of 24-hour chairs are ideal for emergency services dispatch, control rooms, oil & gas facilities, executive offices, and three-shift work environments. The seats are designed to keep workers comfortable and focused on their daily tasks and not on the performance of their task chair.
In addition to 24-hour chairs, Iron Horse Seating manufactures and distributes suspension seating solutions for industrial equipment and pedestal chairs for mobile command and marine applications.