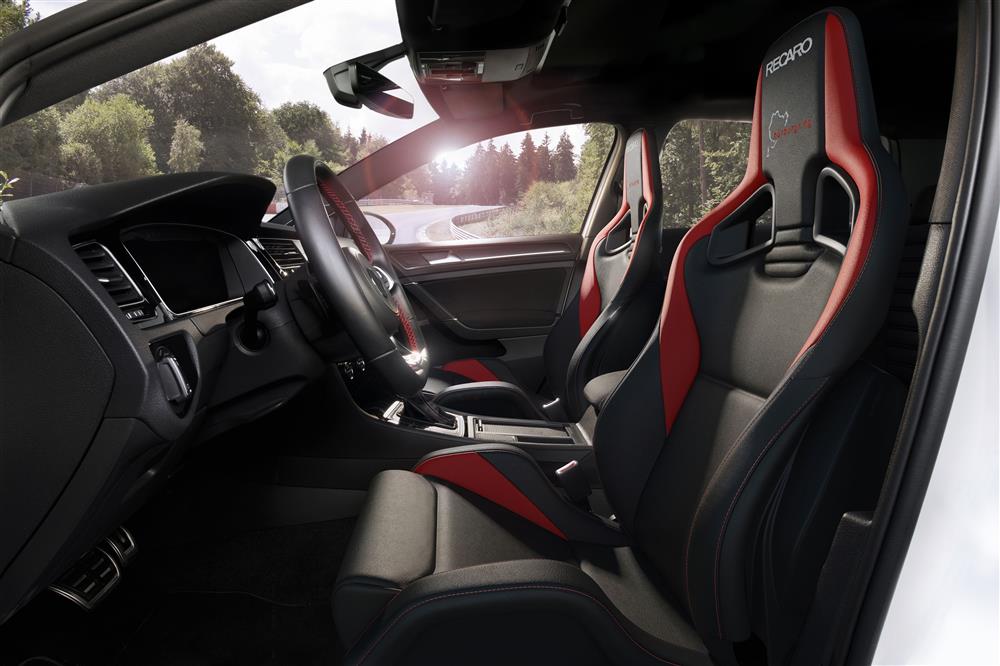 The race track is legend – and RECARO is celebrating it with a special Nürburgring Edition of its performance seat the RECARO Sportster CS
For the 47th time, the "Green Hell" of the Nürburgring will be the stage for the unparalleled 24-hour race. Exactly 50 years ago, as part of the 24-hour stage test happening back then, the planning for a "real" endurance race running twice around the clock on the Nordschleife of the Nürburgring was announced and realized in 1970. "It's a great occasion for us to celebrate this legendary race track at one of the world's greatest motor sport events," said Ulrich J. Severin, head of RECARO Automotive Seating. "In close coordination with the Nürburgring, we developed the idea for an exclusive edition of our successful product Sportster CS with a tie in to the Ring."

In dynamic driving, even at a vehicle's limits on the racetrack, the Sportster CS supports and protects the body like hardly any other performance seat, "surrounding" it like a second skin. Its body-hugging contour combines the strengths of a metal structure with an ultra-thin, reinforced polymer backrest. Together with the pronounced side bolsters on the backrest and seat, it offers excellent shoulder and torso support and keeps the body stable in the seat even with high lateral forces.
These characteristics are essential for professional racers like Frank Stippler, winner of the 24-hour races at the Nürburgring and in Spa. "After 26 years of automobile sport plus series development, my body appreciates the maximum comfort and support of RECARO seats," said Stippler. "Especially on the uniquely demanding Nordschleife, with its many fast passages and corresponding centrifugal forces, coupled with its significant uneven stretches of track, a perfectly shaped seat is worth its weight in gold!"

Limited to 999 units, RECARO Automotive Seating's special edition seat displays a high-performance aesthetic through its exterior features. The RECARO Sportster CS Nürburgring Edition combines high-quality leather for the seat cover in black and red with ultra-light composite materials and high-end foams for the seat shell and upholstery. Red decorative seams and sporty accent stripes on the back shell emphasize its dynamic appearance, complemented by embroidered logos of RECARO and the Nürburgring on the integrated headrest. A numbered edition badge on the seat confirms that consumers have purchased an exclusive, unique item.
You can view this exclusive seat here.